Earlier I posted on my ETS experience. Nothing deep, just some highlights from 30 thousand feet.
In my post I noted my purchase of the new Biblia Graeca, or as it would be better called: "Rahlf's LXX + NA28 Under One Roof" and I gave a couple thoughts about it. For those on the fence concerning the purchase of this book, I thought I would give a separate post on it (however, repeating my other thoughts, in part).
The Biblia Graeca is described by its publisher (UBS), thus:
This edition combines the Rahlfs-Hanhart Septuagint (Greek translation of the Hebrew Old Testament) with the 28th edition of the Nestle-Aland Novum Testamentum Graece. A one of a kind, useful tool for pastors, scholars and students.
I stole this pic from zwingliusredivivus See his post on the book HERE
This sums it up well. Much like the Biblia Sacra that combines BHS (MT) with an earlier NA version (27, I think), Biblia Graeca combines the Updated Rahlf's LXX with the newly (last year) released NA28.
The book is over 31 hundred pages, which makes it about the thickness of three of your NA28s. IT'S BIG! The paper quality and binding is the same as a BHS, Rahlf's LXX or NA27/28 - that is, any UBS produced book. It's sturdy.
The book does little more than combine the two volumes. The font of each is as one would see them in their respective volumes. UBS went to no length to harmonize their font. Bummer. There is a title page on the inside that indicates what the Biblia Graeca contains, but that is it when it comes to the harmonization of the texts. There is no intro/explanation behind the motivation to combine the volumes. And there is three (THAT'S RIGHT, 3!) reference inserts. Wow! Talk about cumbersome. These, like the fonts, might have been served well to be unified. There is 1 German and 1 English insert for NA28, and a Latin insert for the LXX. There are two ribbons, which is a nice touch.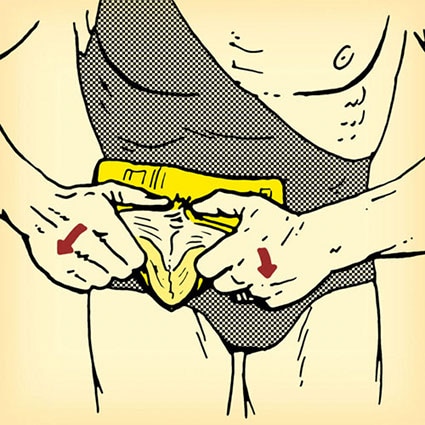 It seems that UBS may have either, (1) been rushing to release this volume, or (2) not thinking outside the box (i.e., not concerned about such issues). Or, both. Did I have too high of expectations? Not sure.
But in the end. I bought it. And I was excited to do so!
You may be asking why I did after a review like this one. The easy and most accurate answer is that I use both volumes with enough frequency that having them together is more convenient. It is a fine volume, but if it was ripped in half, the two resulting halves would look much like they did before in their own respective volumes (see illustration to the left). Also, I got a good price at ETS. It retails 179.95, and 100ish on Amazon. I got it for a bit less than that.
So, buy it if you will use it!
In a dream world I would have something like both Tischendorf's
Vetus Testamentum
+
Novum Testamentum
Octava. You may say I'm a dreamer...